Tiffany Turley, C.M.T., C.A.S.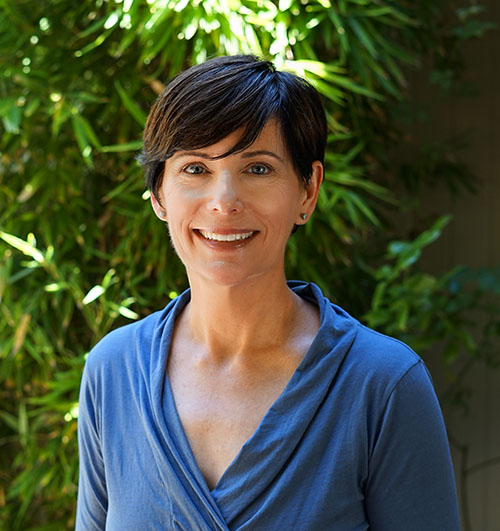 Tiffany Turley is a Certified Hendrickson Method practitioner, Clinical Ayurvedic Specialist and  Certified Restorative Exercise™ Specialist and DNS exercise trainer.  She has been practicing therapeutic bodywork and complimentary medicine since 1991. Her work with soft-tissues injuries is recognized by many Bay Area orthopedists, physical therapists and health care practitioners. Tiffany is known for her insight, enthusiasm and detailed care.  She seeks to promote optimal health in every client.
Tiffany became interested in the healing powers of bodywork as a college student. She discovered the power of touch was the most effective way to recover from a nerve injury created by playing the violin and aggravated by the stress of college. Told by a neurologist she would never heal and would eventually need surgery, she decided to make it her life's interest to learn all she could about the body's amazing ability to heal.
After graduating from college with a BA in English, Tiffany began studying traditional Japanese massage, based on the meridian system used in acupuncture. After a few years of practice, she embarked on a journey to deepen her study and focus more specifically with injuries, posture and alignment problems.  She became a student of the legendary Chiropractor and inventor of the Hendrickson Method of Orthopedic Massage, Tom Hendrickson, DC. After completing his program, she studied and assisted his classes for four years to become a senior teacher. This rigorous training has given her an understanding of anatomy and assessment of soft-tissue injuries unlike others in her field.
During a trip to India to study yoga, she learned of the healing powers of Ayurveda. She then embarked on a two year course with the California College of Ayurveda. She uses her Ayurvedic skills daily to help clients improve their diet, herbs and other lifestyle changes to further enhance health and longevity.
As her healing expertise increased, Tiffany became a Restorative Exercise™ Specialist to incorporate the importance of biomechanics and alignment into her practice.
In her continuing study of alignment and biomechanics, Tiffany's recently completed her training in DNS™ exercise.  The core stabilization exercises are a perfect compliment to Orthopedic Massage and help her clients heal for quickly from soft-tissue injuries.
Tiffany finds great healing in her daily practice of Restorative Exercise™, DNS™, yoga and hiking in nature with her husband Robert Brook and their dog Honey.